The Four Noble Truths are the core of the Buddha's teaching. They are a plan of action to release the stress, anxiety, and tension in the mind, heart, and body. The teachings approach this in a non-conventional way. We are not trying to change anything, but are learning to be with life as it unfolds. We use the calm, peace and well-being that come from meditation as a springboard for greater insight into our life and our true nature. Insight is the doorway to wisdom and kindness, and through practicing the Buddha's path to freedom we find transformation happening in our lives, our relationships and our work, extending in widening circles.
This silent retreat will combine meditation instruction, guided meditation and explorations of how we relate to difficulties in our lives.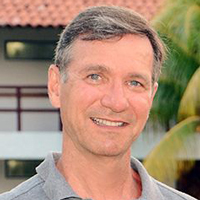 Co-Teacher: Steven Hick
At the peak of his career, former social work professor and founder of War Child Canada, Steven Hick dove into the Dharma full-time in 2005. He has since founded the Ottawa Insight Meditation Community and now teaches insight meditation with an emphasis on reducing the stress in our daily life. He is Director of MBSR Ottawa where he established MBSR teacher training in Manitoba, Newfoundland and Alberta. Steven is the author of numerous books including Mindfulness and Social Work and Mindfulness and the Therapeutic Relationship. He holds a PhD in social work, and is a father and activist. Steven has been practicing meditation and yoga since 1979 with a variety of teachers, including Matthew Flickstein, Adyashanti, Bhagavan Shanmukha and Thich Nhat Hanh.
Registration Information
ARRIVAL TIME: 3:30-5:30 pm, Wednesday, October 24. The retreat will conclude by lunch on Sunday, October 28. Everyone is welcome to stay for lunch.
COST: TNI is dedicated to offering affordable rates to all. TNI retreat fees are on a sliding scale basis that allows participants to pay according to individual means. Fees do not include compensation for the teachings, and teachers rely on the generosity of retreatants for a sustainable income. There is an opportunity to offer dana (donations) to the teachers at the end of each retreat. The deposit is included in all of our fees.
Sliding Scale:              $505 – $575 – $640
Deposit:                      $255